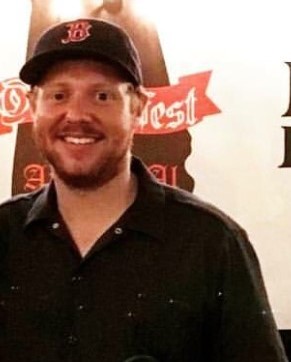 I should begin with saying my first sip of beer was homebrew. It was mine, and it was bad.
My parents never drank (they do now, THANK GOD), so I wasn't really interested in alcohol growing up. I started college and found out all the cool kids drink, so I should probably start. Obviously, you can't buy beer until you're 21 and I was deathly afraid of getting caught with a fake ID, so I thought, maybe I should make some of my own.
My first batch was an American blonde ale. It was made in the middle of the night on the 2nd floor community kitchen in Lane Hall at Auburn University. Yes, I didn't know what I was doing, yes, I had a boil-over, yes, I missed my OG, and yes, I didn't have a plan for chilling it. I want to take moment to apologize for whoever's bags of ice I stole at 4AM Fall semester of 2008……The beer fermented in a plastic bucket in my closet for 3 weeks. We bottled it in 2 liter coke bottles and let it carbonate over a few weeks…… It tasted like shit and the process was a total mess, but I fell in love with brewing.
I spent the next 5 years brewing mini mash batches every two weeks. I loved it, my friends loved it, and to my surprise, and many others, my beer started tasting better…..I finally moved to a place with more room and spent nearly all the money I had on building a Brutus 10 system. It was beautiful, and I loved it. As expected, I went through some growing pains figuring out the ins and outs of all-grain brewing on a new system, but I had to figure it out quickly because my drunk-self committed to brewing all of the beer for my best friend's wedding of 300 people. After many hours of brewing and ever more hours of bottling, labeling, and waxing, I had finally completed my task……I was amazed with the positive feedback from so many people and for the first time since I started brewing, I felt like I didn't suck.

2014 rolls around and the first craft distillery opens in Alabama. Thankfully for me, it was right down the road. I became a regular a little too quickly. I would bring my homebrew every Wednesday night, and they would give me free whiskey….We had a great thing going….The distillery became very successful very quickly and they soon needed a second distiller…I still have no idea why they asked me, but they did, and I accepted immediately. I had no idea how to distill, but I was willing to learn. I learned a lot over the two years I was there and working in the industry really helped the quality of my homebrew and got me into barrel aging/fermenting.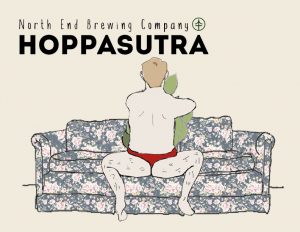 In 2017 I moved to the great state of Rhode Island from East Alabama. I am out of the alcohol industry, so I am back to brewing more for myself. I sold my beloved Brutus 10 system before I moved up here and I have moved to an all-in-one all grain system (The Grainfather). It's a great system and it lets my brew my two favorite styles of beer……Stouts and Sours. I will leave you with a recipe I was fortunate enough to brew on a commercial scale after winning a homebrew competition. It has been altered to work on my system.

BLACK MATTER
15lb 2-Row
8oz Flaked Barley
4oz Caramunich
8oz Caramel 60
2lb Amber DME
2lb Dark DME
(cold steep)
1lb Black Malt
1lb Roasted Malt
8oz Chocolate Malt
1.5oz Centennial at 60
.75oz Centennial at 30
.25oz Centennial at 0
WLP001
(added to secondary)
4oz Cocoa Nibs
3 Vanilla Beans
2 Cinnamon Sticks
2oz Peppers