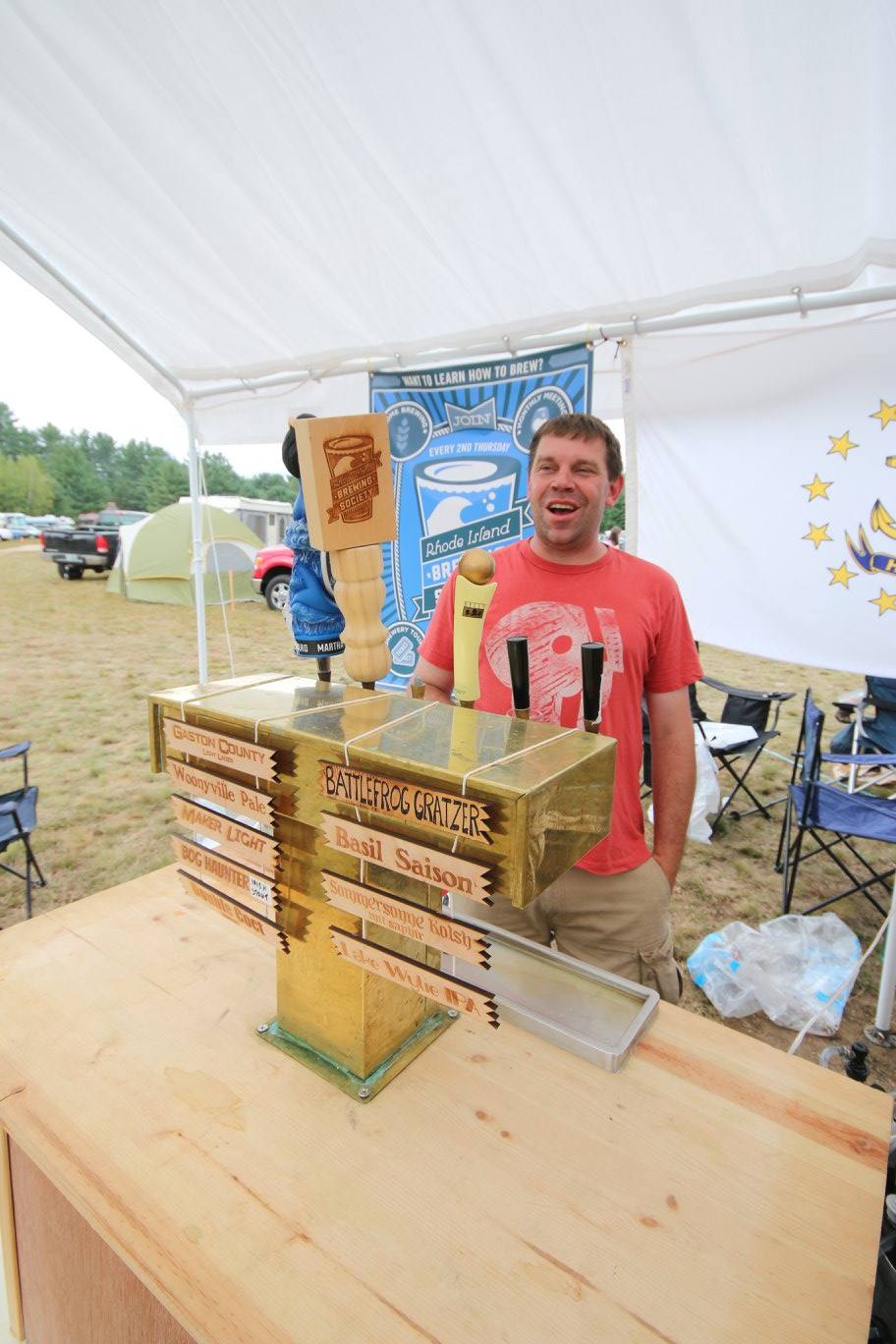 It's only been two short weeks since we got back from attending the New England Homebrewer's Jamboree and already we're starting to plan for next year's jamboree. This was our third year attending this excellent event and we had a bigger crew than the two years before. You know what they say, the more the merrier. It also seemed there were more new clubs there from all over New England and a few new startup breweries. We saw plenty of old friends and also made new ones.
This year we had our best tap setup to date, two jockey boxes with a total of 8 taps, a few coolers full of bottles and a few lone wolf party taps. We brought a total of 15 kegs and 4 cases of bottles. By far I think our most drank beer was the Basil Saison by Charlie and Mike A. Fortunately, they had brought 2 kegs of it. Also of note were the Gaston County Light Lager and the Battlefrog Gratzer.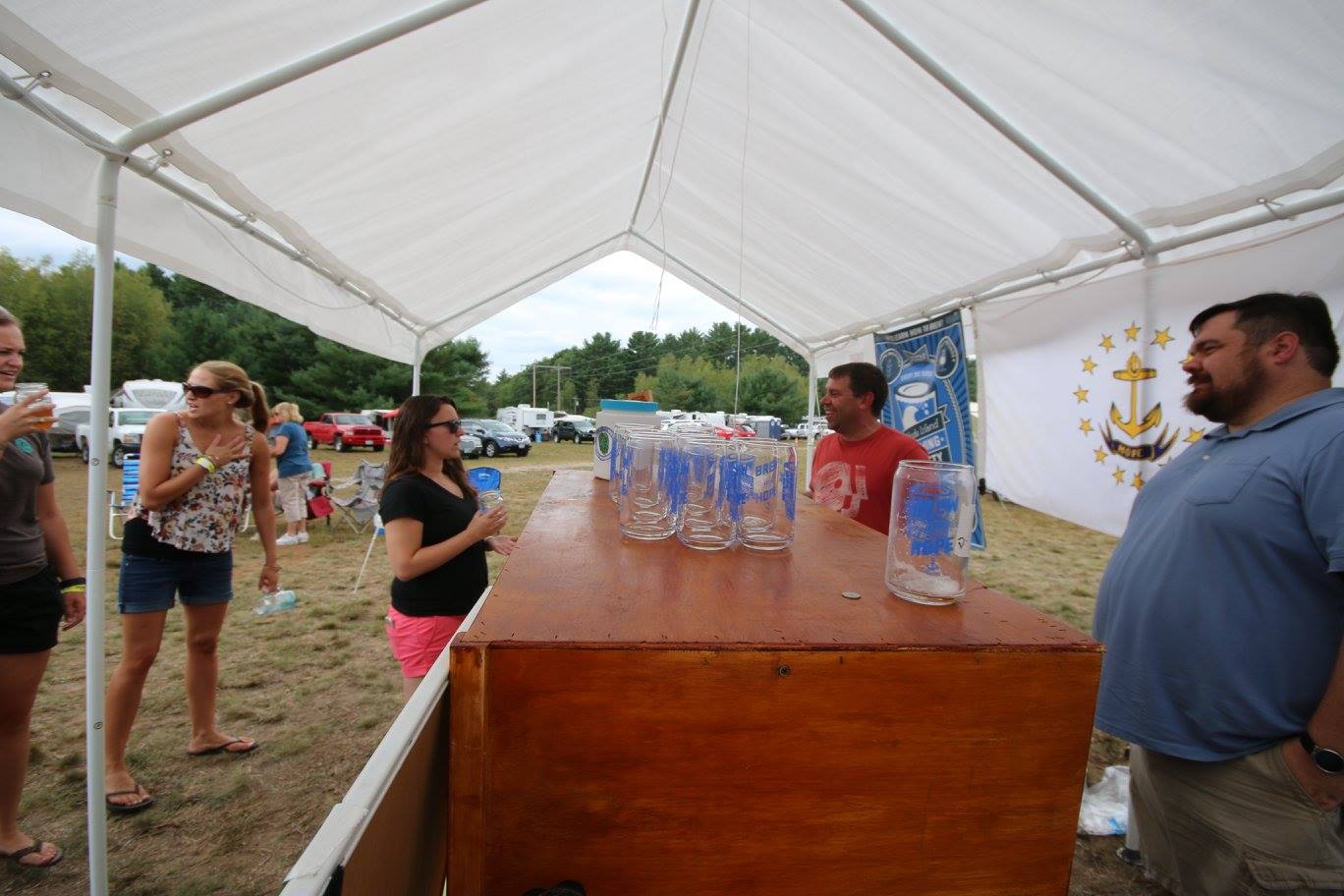 This was also a banner year for RIBS with two of our members taking home first place in two different categories during the competition. A big congratulations to Jamie with his "Some Troubles" Smoked Brown Ale and Alex with his "Lake Wylie IPA" for winning 1st place at this year's New England Homebrewers Jamboree. In addition Alex's IPA won Brewer's Choice Award and his recipe will be brewed and featured at Hobbs Tavern & Brewing Company in Ossipee NH. Great work guys!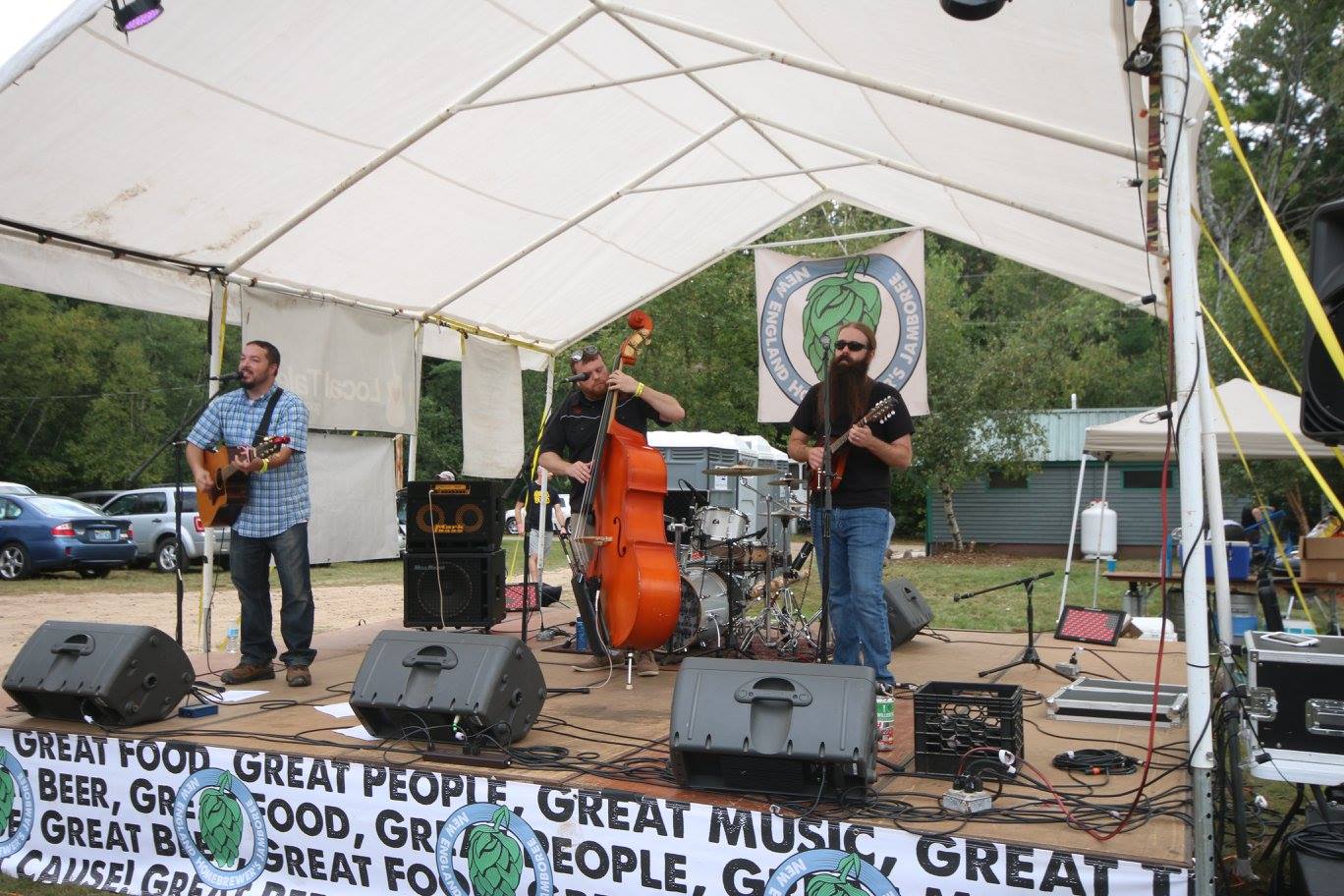 We were also joined by local RI band, Highway's End for a set on Saturday. If people had forgotten about our state, we certainly reminded them.
Suffice it to say we had a blast and will be back next year!