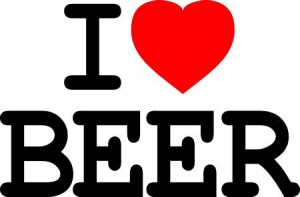 Valentines day is really just a day for us to reaffirm our love affair with beer and brewing. Sorry to spouses/significant others, we're cheating on you….with beer.
Our next meeting is February 14th (7:30PM) at Trinity Brew House in Providence. We'll meet downstairs in the large corner with the banner. If you walk down stairs we'll be on the right. Feel free to bring your SO's and just tell them it's a beer banquet if they argue or ask for a nice dinner out on the town.
Also, only 8 Days until the Rhode Island Brew Festival at the Pawtucket Armory. It's not too late to get your tickets! If you're already going, drop by our table to meet a few of us and sample some brews. We'll also have fun brewing anecdotes and great company to offer.