This tour has been a year in the making, between talks and reschedules we finally have been able to make it to the Ravenous Brewery. Brew master and owner Dorian Rave was able to open the doors of his Woonsocket brewery for us to have a tour of his nano operation, and were able to see where the magic happens for his deliciously creamy milk coffee stout.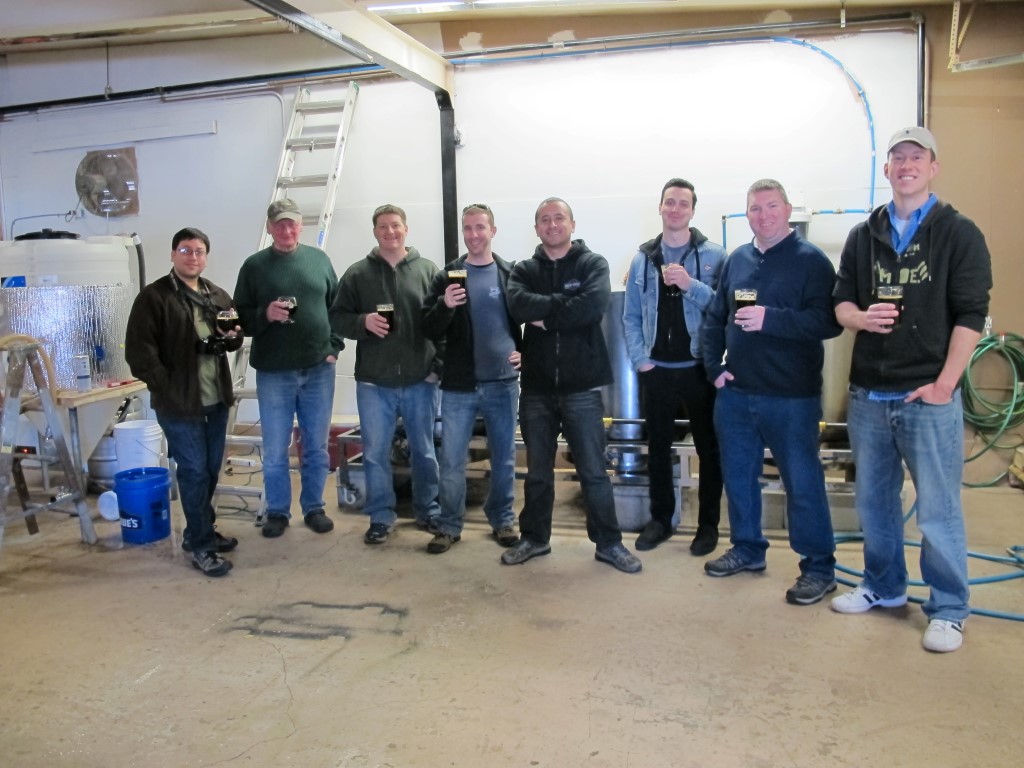 For any of home brewer who's ever wistfully looked up into the sky and imagined taking the brewing to the next level, a pico/nano brewery seems like the next step in the process, Dorian points out that having a great beer and a good name are not the only things it takes to be successful. Amongst other things, keeping the supply lines filled with beer is paramount to success.  Tucked away in the mills of Woonsocket, Dorian works hard to keep up his stock and balance it with  when kegs will come back so he can give bars their fresh supply of Coffee Stout.
The modest setup of his brewery really shows the grass roots movement of nano breweries. Ravenous is using a 3 1/2 barrel system with custom built immersion glycol coolers to regulate the temperature during fermentation.  

We want to thank our host Dorian for hosting the group, along with Jessica and Eddie for the photography. We have many great pictures located in our gallery.