We had a great showing at last night's monthly club meeting.  Highlights included last minute submissions by members for the Ocean State Homebrew Competition, scheduling mini lectures for March and April, raffling off a chance to assist head brewer Tommy at Trinity Brewhouse, and announcing our first Homebrewing 101 class of 2017 (at Westerly Library on March 16th).  If any of that sounds like fun email us to be added to our mailing list where you'll be kept up to date in all club happenings.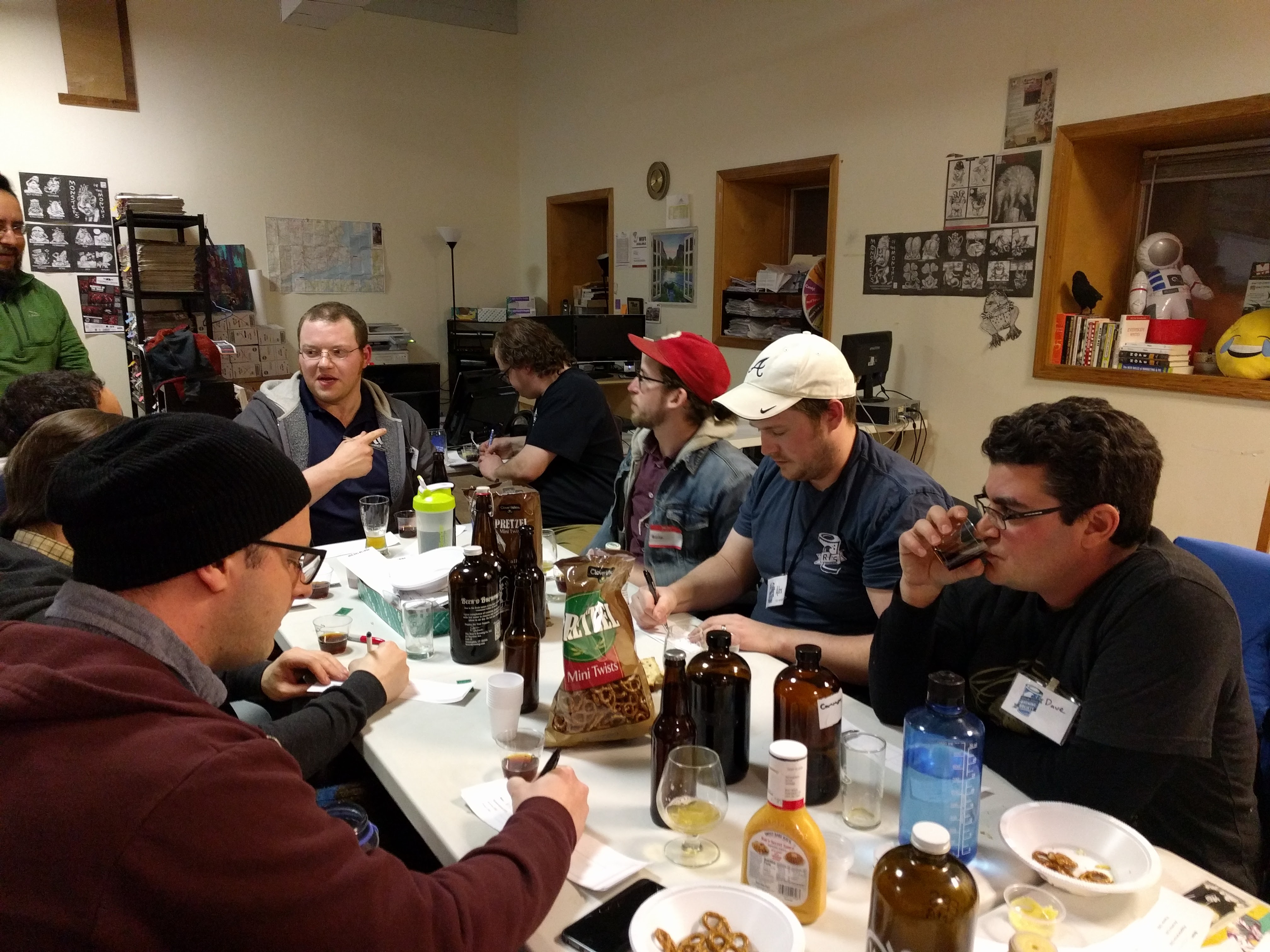 The best part of the night hands down was our Winter Styles Competition.  This year Ravenous Brewing Company sponsored the first place prize by donating a generous $50 gift card to the brewery.  We tried a new judging system to allow for personal tastes, overall impressions, and a more relaxed experience. The competition was fierce with styles ranging from Brown Ale, Barleywine, Belgian Quad, Rauchbier & Rauchwine.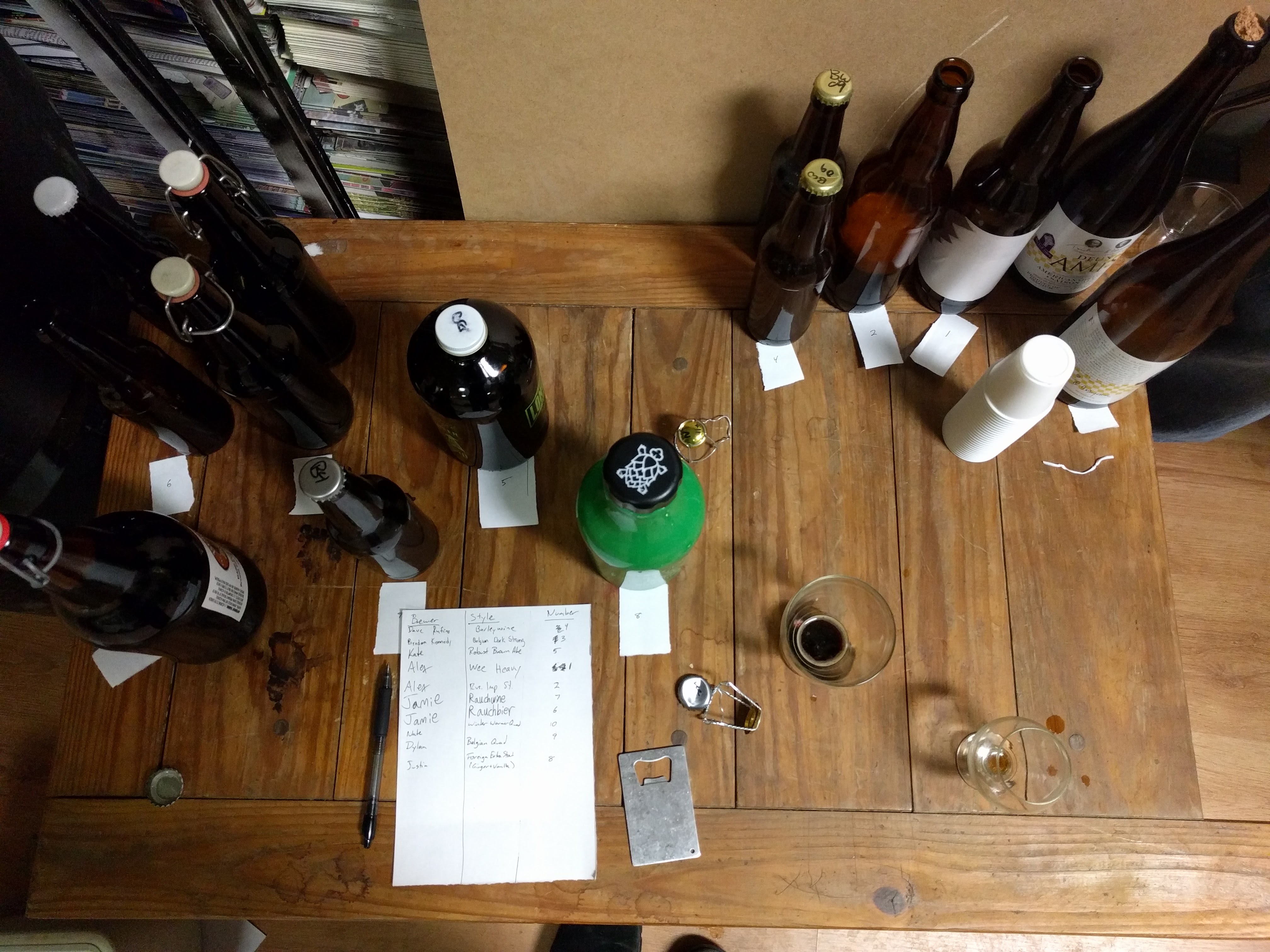 Ten beers were entered and four advanced to a mini best of show.  Alex MacIntosh's Russian Imperial Stout won out by one vote (his Wee Heavy also placed in the mini best of show) but he deferred the top prize to Brendan Kennedy who's Belgian Strong was a very close second.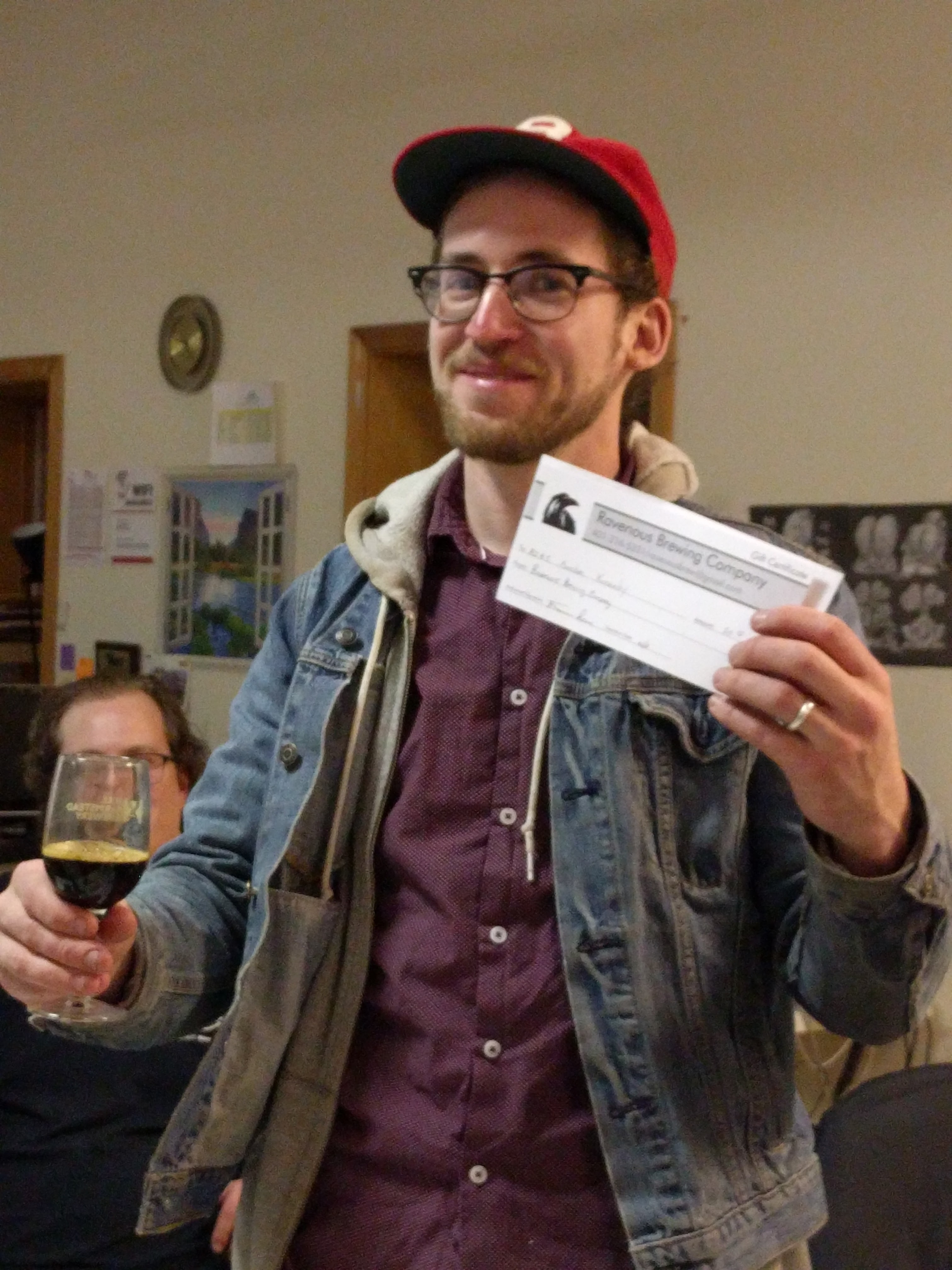 Thanks everyone for coming out and making February's meeting a great success!